OHOA Module: Progressing from Non-symbolic to Symbolic Communication and Complex Language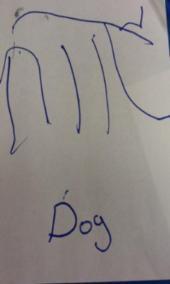 Learning Outcomes
Understand the value of observation in determining where a person who is deaf-blind is on the communication continuum.
Describe communication modes used by students who are deaf-blind.
Describe strategies to support a student to become a more proficient communicator.
Describe strategies to support a student to develop complex language skills.
Understand the role of the intervener and other team members in communication development, instruction, and assessment.
Development Team
Beth M.S. Kennedy (Lead)
Luis Miranda
Jennifer Lester
Diane Foster
Patti McGowan
Megan Cote
Debbie Sanders
This module is available for free on our website. We invite anyone to use these materials. Please note that NCDB does not provide CEUs, certificates, or confirmation of completion.
Suggested Citation
Kennedy, B., Miranda, L., Lester, J., Foster, D., McGowan, P., Cote, M., Sanders, D. (2014, September, rev.). Progressing from non-symbolic to symbolic communication and complex language. In National Center on Deaf-Blindness, Open Hands, Open Access: Deaf-Blind Intervener Learning Modules. Monmouth, OR: National Center on Deaf-Blindness, The Research Institute at Western Oregon University.