Initial Implementation Phase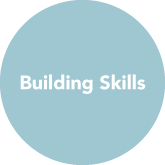 Initial Implementation is the phase when team members are beginning to use new skills and implement selected practices. (1) The role of the TA provider during this time is to deliver training and use TA strategies (e.g., consultation, support for team collaboration) to build team member capacity to implement the practices with fidelity.
The information provided in this section includes an array of TA strategies. Selection of strategies for a given team should be guided by needs and readiness assessment findings and specified in the TA plan.