Providing Technical Assistance to Families: A Guide for State Deaf-Blind Projects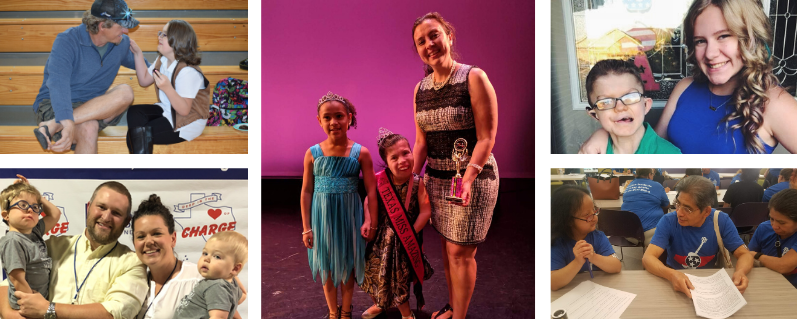 Supporting families is a key responsibility of state deaf-blind projects. This typically involves:
Helping family members learn about deaf-blindness and  acquire the skills needed to promote their child's development
Bringing families together to share experiences and advice
Providing referrals to other resources
An essential part of these services is promoting family engagement, especially facilitating increased parental involvement in education and transition opportunities and providing the training and information needed to partner productively with service providers (U.S. Department of Education, 2018).
The needs of families of children who are deaf-blind are immense, but state deaf-blind projects have limited staff and resources. They cannot be everything to every family. In an effort to be supportive, they may not have clear guidelines for where their support should begin and end, or time limits for the support provided. This generally happens for the following reasons: 
State project staff have established a bond with a family and the family has grown to rely on and trust them
The needs of families and their children are always evolving 
It can be difficult to separate issues that are related to deaf-blindness and those that are not and know when to refer families to other resources and services (e.g., PTIs, social workers) better suited to meeting some of their needs 
For all these reasons, it's essential to have detailed, intensive technical assistance (TA) processes that are effective, yet provide boundaries and ensure that services fit within a project's capacity.  
This guide is divided into two parts. The first focuses on establishing processes for TA activities—documentation, action planning, collaboration, and evaluation. The second describes specific tiered (universal, targeted, and intensive) TA activities.
The ability of families to manage life events effectively as well as gain mastery over their affairs requires that we empower families to become competent and capable rather than dependent upon professional helpers or helping systems. This is accomplished by creating opportunities for families to acquire the necessary knowledge and skills to become stronger and better able to manage and negotiate the many demands and forces that impinge upon the family unit. 

A proactive approach . . . places major emphasis upon promoting the acquisition of self-sustaining and adaptive behaviors that emphasize growth among all family members and not just an individual child.  – Dunst, et al., 1988, pp. 6-7
---
Published 2020 by National Center on Deaf-Blindness.