Literacy is built on the foundation of a child's early relationships and is closely linked to his or her ever-expanding experiences and increasing communication skills. From the day infants are born, they are surrounded by people, objects, and experiences that prepare them to become literate beings. Everyday experiences provide opportunities for them to discover the significance of people, objects, and activities in their environments — to see, hear, touch, smell, and taste new things.
As families, caregivers and professionals our primary role is enabling the child to 'read the world.' (Rosenketter, 2004)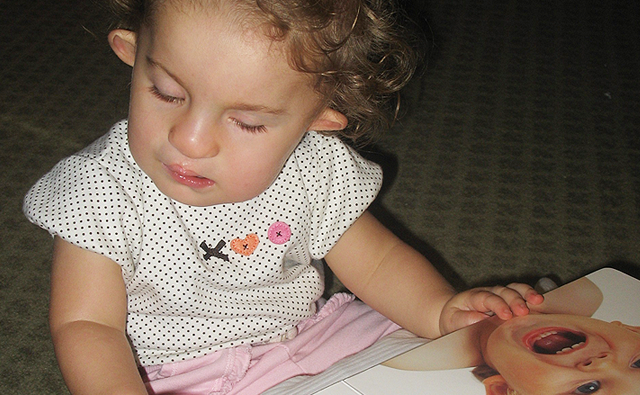 Early on, infants learn to trust family members and caregivers who provide for them daily. Parents and very young children "read" each other's expressions and responses. These interactions with parents and others show children ways to play and have fun as they grow and learn and they form the basis of early communication and social skills. They teach young children that communication is a two-way process that requires a partner. With practice, young children learn that communication also involves initiating an interaction, then expecting, waiting for, and providing a response.  They learn that secure, trusting relationships provide an anchor in a world full of new and sometimes frightening experiences.
For children with combined vision and hearing loss, early interactions with people and their environments happen differently. They often miss out on some or all of what happens around them or experience it in a limited or distorted manner. Conversations, daily activities, and learning experiences must take this into account and are likely to occur in non-traditional ways. The presence of someone a child knows, trusts, and can rely on to help provide access to everyday objects and activities is critical in order for learning to occur. It is also important to create unique, individualized, high-interest activities as the basis for literacy learning and to surround the child with family members, teachers, and caregivers who recognize the child's non-verbal communication signals and respond in a consistent manner. It is equally important to remember that if the student has significant physical disabilities, it can be very difficult to balance the physical expectations with the cognitive load.