Welcome to our family events calendar. It contains information about events of interest to families—get-togethers, learning opportunities, online trainings, and recorded webinars.
Be sure to sign up on our main events page to receive email updates when new news or events are posted.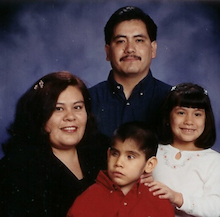 This webinar highlight's A Parent's Story. Myrna Medina,  Family Engagement Specialist at California Deafblind Services and mother to a son, Norman, with deaf-blindness, shares her family's story. This webinar was recorded in English and Spanish.