Services and Organizations for Families
An essential part of advocating for services for your child is knowing to whom to reach out. This page lists services and organizations that are relevant to most families who have children with deafblindness at some time during their child's life.
State Deafblind Projects – An essential resource for all families of children with deafblindness. The types of services offered vary from state to state, but typically include resources, guidance, and annual workshops or other events.
Parent Centers – Although not specific to deafblindness, Parent Centers in every state help parents of children with disabilities participate effectively in their children's education and development. Find your Parent Center →
Helen Keller National Center Regional Services – Most relevant to families of transition-age youth and adults, these offices have representatives who connect deafblind individuals, their families, and service providers with consultation, advocacy, assessment, training, referrals, and more. 
iCanConnect – Provides telecommunications equipment (e.g., smartphones, tablets, computers, screen readers, braille displays) to individuals with combined significant vision and hearing loss who meet federal disability and income guidelines. Read stories about how this program has helped individuals who are deafblind. Find your local contact →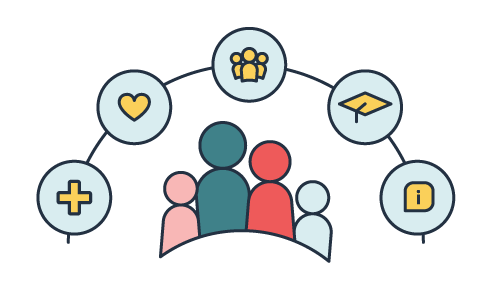 Etiology-Specific Information and Organizations
There are many organizations that provide information and support to individuals and families with specific conditions (etiologies) often associated with deafblindness.