Interveners and Qualified Personnel
Due to the low prevalence and complexity of deaf-blindness, there are many misunderstandings about children with this disability and limited familiarity on the part of professional educators regarding how they learn (Ferrell, Bruce, & Luckner, 2014).
The purpose of this initiative is to increase the number and build the knowledge and skills of educators serving children who are deaf-blind through expansion of personnel development opportunities and adoption of interveners and teachers of the deaf-blind.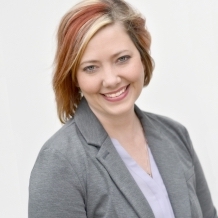 June 2020 News
The Proficient Communicators Work Group would like to share a video created by the Texas Deaf-Blind Project that illustrates the importance of considering interveners as part of a team supporting a proficient communicator.
The next activity for the National Deaf-Blind Educator Network (NDBEN) will be about CVI. More information coming soon!
Open Hands, Open Access (OHOA): Deaf-Blind Intervener Learning Modules
The Open Hands, Open Access (OHOA): Deaf-Blind Intervener Learning Modules are a set of 27 modules designed to increase awareness, knowledge, and skills related to intervention for students (ages 3 through 21) who are deaf-blind. Although originally intended only for intervener training, many state deaf-blind projects and university faculty have also found them useful for training teachers, related service providers, and families.
NCDB currently maintains these modules and provides support to state deaf-blind projects and university programs that use them for personnel development.
Interveners provide consistent one-to-one support to help students with deaf-blindness gain access to information and communication and facilitate the development of their social and emotional well-being. In educational environments, they are typically paraeducators who work under the direction of the classroom teacher.
The Recommendations for Improving Intervener Services (2012) form the foundation for NCDB's intervener services activities. 
Intervener Recommendations
A skilled intervener can facilitate access to environmental information, communication and social and emotional well-being. 
Recognition
A primary focus of NCDB's current work related to interveners is to assist state deaf-blind projects as they work on the adoption of intervener services in their states and build training and coaching systems. This includes support and tools for engaging in systems-change activities that promote: 
Understanding and acceptance of the intervener role
Inclusion of policies related to intervener services in state regulations
Successful adoption of interveners 
A number of projects are already leaders in these areas, as described in Increasing Recognition and Use of Interveners: State Success Stories
Training
In the United States, state deaf-blind projects and university certificate programs are the primary sources of intervener training. Coaching and supervision, in addition to coursework, are essential. NCDB provides:
Consultation and technical support to state deaf-blind projects and university programs using the OHOA modules for intervener training
A peer-learning community (PLC) of state deaf-blind project personnel currently training interveners who meet to share challenges, expertise, and strategies
Tools for TA
Certification
There are two options for interveners to demonstrate their attainment of the Council for Exceptional Children's intervener competencies:
National Intervener Certification E-Portfolio (NICE) developed by NCDB and now run by the Paraprofessional Resource and Research Center (PAR²A Center)
National Intervener Credential offered by the National Resource Center for paraeducators
NCDB's responsibilities relate to NICE include:
Maintain and provide technical support for the NICE web-based platform
Provide technical assistance to the PAR²A Center regarding their operation of the system
Support and train state deaf-blind project personnel and mentors
Work with the PAR²A Center to raise awareness of and expand use of NICE by intervener candidates
Recognition
A primary focus of NCDB's current work related to interveners is to assist state deaf-blind projects as they work on the adoption of intervener services in their states and build training and coaching systems. This includes support and tools for engaging in systems-change activities that promote: 
Understanding and acceptance of the intervener role
Inclusion of policies related to intervener services in state regulations
Successful adoption of interveners 
A number of projects are already leaders in these areas, as described in Increasing Recognition and Use of Interveners: State Success Stories
Training
In the United States, state deaf-blind projects and university certificate programs are the primary sources of intervener training. Coaching and supervision, in addition to coursework, are essential. NCDB provides:
Consultation and technical support to state deaf-blind projects and university programs using the OHOA modules for intervener training
A peer-learning community (PLC) of state deaf-blind project personnel currently training interveners who meet to share challenges, expertise, and strategies
Tools for TA
Certification
There are two options for interveners to demonstrate their attainment of the Council for Exceptional Children's intervener competencies:
National Intervener Certification E-Portfolio (NICE) developed by NCDB and now run by the Paraprofessional Resource and Research Center (PAR²A Center)
National Intervener Credential offered by the National Resource Center for paraeducators
NCDB's responsibilities relate to NICE include:
Maintain and provide technical support for the NICE web-based platform
Provide technical assistance to the PAR²A Center regarding their operation of the system
Support and train state deaf-blind project personnel and mentors
Work with the PAR²A Center to raise awareness of and expand use of NICE by intervener candidates