Resources for Grief Support
The death of a child can be extremely challenging for a family. Finding resources that fit your needs can help in your healing. The resources listed below offer an array of information and supports to help you on this journey. The first resources listed relate to supporting children who are grieving. This is followed by a section of resources related to adult grief support. In addition, a simple way to find services near you is to Google "grief support center in (city and state)."
NCDB is offering a series of web-based, peer-to-peer meetings where parents who have lost a child will have an opportunity to process their grief and learn about coping strategies that have helped others.
Resources to Support Grieving Children
The Eluna Network, formerly known as the Moyer Foundation, provides resources and programs to address the critical needs of children experiencing "powerful, overwhelming and often confusing emotions associated with the death of someone close to them."  In 2002, the Foundation created Camp Erin, which has grown into the largest free bereavement program for children and teens in the U.S. and Canada, with locations serving children in every Major League Baseball city. The Resource Center portion of their website is ideal for parents and educators. It allows you to indicate your role and the type of resources you are looking for.

Art with Heart is a nonprofit that helps children and teens overcome trauma through creative expression. They publish therapeutic art books aimed at kids and teens that can be purchased on their website, offer trainings for service providers, and support partner organizations that run art therapy programs.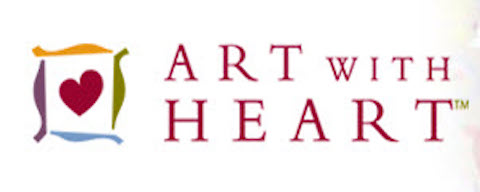 The WARM Place in Fort Worth, Texas provides peer support groups for children and their families. They also have excellent resources on how children understand death and process grief, available free-of-charge online.

The Dougy Center provides support and training locally, nationally, and internationally to individuals and organizations seeking to assist children in grief. The center does not charge a fee for its services. Visit their grief support programs page to find a program near you.

Helping Bereaved Siblings Heal
This article provides information about the emotions experienced by children who have lost a brother or sister and what parents can do to help.
Resources to Support Grieving Parents
The Compassionate Friends exists to provide friendship, understanding, and hope to those going through the natural grieving process after the death of a child. The organization has a network of more than 650 chapters with locations in all 50 states as well as Washington DC, Puerto Rico, and Guam. They offer grief support for both parents and siblings.

The MISS Foundation is a volunteer-based organization providing C.A.R.E. (counseling, advocacy, research, and education) services to families experiencing the death of a child. The foundation has an online support site, face-to-face support groups in some areas, and HOPE Mentors available all over the world. Their Forums offer an online support group board 24/7, fully moderated for safe space. They have sections for families with specialty information for dads, grandparents, and siblings.

The Center for Loss & Life Transition offers trainings for service providers on bereavement care. They also have a wealth of resources on their website for people who are grieving or helping others (adults or children) who have experienced a loss.

Courageous Parents Network is a non-profit organization and educational platform that orients, empowers and accompanies families and providers caring for children with serious illness.