Transitioning from Early Intervention to Preschool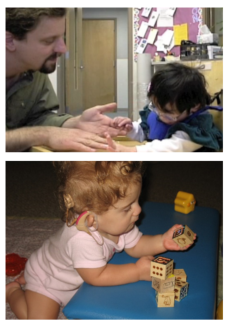 Transitioning from the relative comfort of a family-centered early intervention program to an onsite preschool can be stressful and intimidating. The change involves a shift from IDEA Part C services for children age birth to 36 months to Part B services for children 3 and older. As this is a major transition, it must be carefully planned by a team of educators, specialists, and the family.
Preparation involves a number of steps and strategies. For example, educators need to learn about the child from the family, the child's current providers, and assessments. Families need assistance locating transition resources and learning about the specialists, support systems, and processes involved in the special education system. 
Successful transition planning builds a strong relationship between teachers, specialists, and family members, and leads to new opportunities, growth, and positive outcomes. 
By starting the transition process early we can get to know the child and the family and build a relationship . . . that helps them leave the support of the early intervention program. So many stressful situations have been alleviated when we really know the child and can talk with the family about their questions long before concerns become problems. (Jones & Baesler, no date)