Post-secondary education is an important goal for many youth who are deafblind. Choices include adult education classes, community college, and 4-year colleges and universities. 
Higher education has always been seen as an option for students with deafblindness who graduate with a high-school diploma, but a trend toward including increasing numbers of students with intellectual disabilities in post-secondary education, means there may also be new opportunities for students who do not graduate with a diploma (Zatta & McGinnity, 2016).
Students who are deafblind require a range of individualized accommodations and supports to help them access lectures and course materials, as well as social events (Arndt, 2011). Solid planning, organization, and an ability to self-advocate are essential.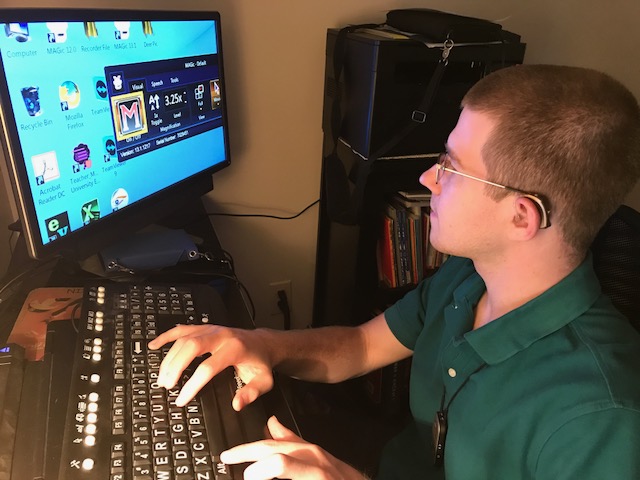 Learn More
Articles:
As more young adults with deaf-blindness begin to attend college, it is essential to understand what college is like for them and make sure they have the support and assistance they need to be fully included in college life. (Arndt, 2011)
References
Arndt, Z. (2011). College students who are deaf-blind. National Consortium on Deaf-Blindness.
Zatta, M., & McGinnity, B. (2016). An overview of transition planning for students who are deafblind. American Annals of the Deaf, 161(4), 474-485.