Living a Whole Life: Destiny Home Community Residence
Laura Rocchio, Helen Keller National Center
---
Young adults who are deaf-blind face many challenges that impact how they access information, establish social networks, and find high-quality work and living situations in communities of their choice. Unfortunately, they often exit school systems and enter the adult services world with limited options and opportunities. This dilemma particularly resonates with families and service providers of young adults with additional disabilities who require long-term supports. They must grapple with the question of how to ensure the young person has a good quality of life. This article describes some of the experiences of deaf-blind adults at Destiny Home in New York and how they have embraced a life in which they are very much a part of the social fabric of society and contribute to it in meaningful ways.
Destiny Home is New York State's first community residence for individuals with deaf-blindness and additional disabilities. The adults who live there will always require varying levels of assistance, support, and oversight provided by direct service staff trained to meet the needs of each individual in integrated residential, work, and community settings. The five individuals who live at Destiny Home have rich lives, driven by their individual interests, preferences, and willingness to experience new things. The idea of Destiny Home came from families who had been unsuccessful in finding an appropriate place for their family member with deaf-blindness to live. A place where they could be comfortable and experience an environment in which they could utilize sign language, symbolic communication, and, in some cases behavior, to advocate for their needs.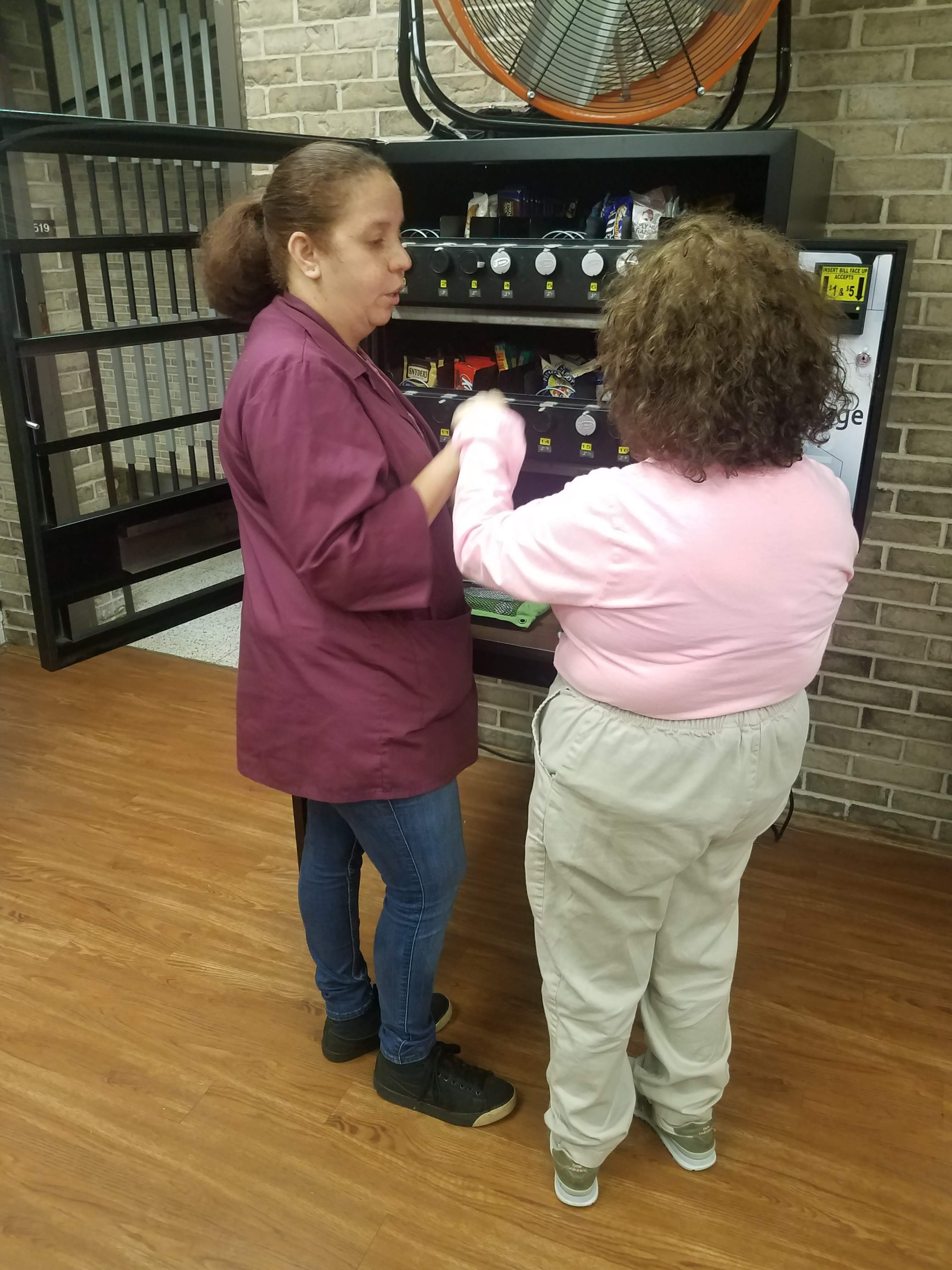 Destiny Home was originally funded by a New York Opportunities for People Through Services grant. The grant, which was the result of a grass roots effort by families, was written with a strong emphasis on person-centered planning, based upon who a person is and what a meaningful day might look like for them. A person-centered focus is embraced by the staff and is the philosophy of the program. The goal is to provide daily living and job opportunities that match each individual's gifts, abilities, and interests in order to ensure success, empowerment, and accessibility.
Job development is one of the hallmarks of the program. Each of the five individuals who live at Destiny Home are employed in the community. Their jobs are based upon their interests, preferences, strengths, and desired working conditions. Two enjoy manipulating items and putting things together. They both work assembling products at Maxi Aids, a company that manufactures low vision aids and devices. Both have been recognized as employees of the month. Each also owns their own vending machine business, consisting of a manual snack machine and a coin changer machine. They are members of BJ's Wholesale Club where they purchase snack items with staff support. Each has a business bank account where they deposit money and obtain quarters for their change machines. As a result of their business interactions, they have relationships with community members. The community values their presence and integration into the fabric of the town and see them as people that consistently make valuable contributions.
Each of the residents contributes to the running of the home by helping to food shop, prepare side dishes for dinner, take out the trash, and participate in fire safety exercises. Valued outcomes are co-developed with each individual. A Medicaid service coordinator and residential staff members plan and use strategies to increase the likelihood of each resident's success. The program is also supported by clinical staff who oversee medication administration and behavioral supports, all in service of supporting a life of opportunity and equity. What's most important is that each person feels satisfied and empowered with the life opportunities offered by their individualized programs.