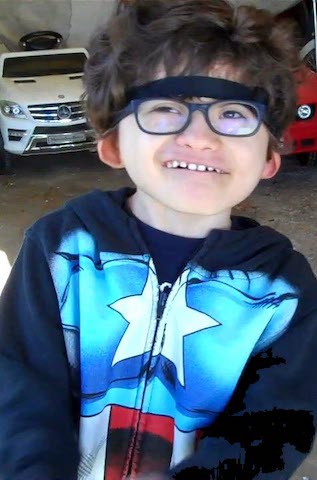 Paul, who is six years old, has combined vision and hearing loss due to CHARGE syndrome. He lives in Northern California with his parents, Angelica and Paul. Always happy and energetic, he enjoys being outdoors; riding on swings, wagons, roller coasters, and horses; and playing with phones and iPads.
Angelica and Paul Sr. have made it a priority to connect with other special needs families. Several years ago they attended the CHARGE Syndrome Foundation's biennial conference in Chicago and met families and professionals from across the nation. They also communicate with other parents through Facebook groups and attend events hosted by their state deafblind project.
Watch the videos to meet Paul's family and get a peek into his day-to-day life. Be sure to check out the box below each video for additional resources.
Give us feedback on this story.