Posted
Dec 14, 2016
|
Archived Webinar
2016 Webinar: Assessment and Instruction of Students Who Are Deafblind: What is the State of our Evidence?
Recorded December 14, 2016
---
This webinar addressed the state of evidence for professional practices specific to deafblindness in these twelve topic areas: assessment, early identification and intervention, assistive technology, communication, literacy, social-emotional, mathematics, science, life skills (including orientation and mobility), transition, and placement/inclusion.  Findings from an analysis conducted by Ferrell, Bruce, and Luckner (2014) was presented, along with an update (through 2015) on the topics of accommodations for statewide assessment, and communication.  After being oriented to how the researchers identified evidence as emerging, limited, moderate, or strong, the level of evidence for specific practices was discussed.  The webinar concluded with recommendations for future research to strengthen the evidence for practices that the field may value. 
This webinar is apart of a larger series called NCDB Professional Development Webinar Series: Research in Deaf-Blindness.
Presenter Information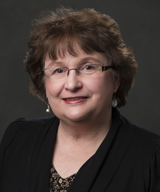 Susan M. Bruce, Ph.D., is a Professor of Special Education at Boston College, Chair of the Department of Teacher Education, Special Education, Curriculum and Instruction, and Coordinator of the Masters Degree Program in Severe Disabilities with an optional specialization in deafblindness.  Susan's research concentrations are in assessment, communication intervention for prelinguistic and early linguistic learners, and collaborative action research.